"Richest Self-Made Woman In Real Estate" - Forbes
ABOUT
DOTTIE HERMAN
Dottie Herman is the quintessential American success story.  She exemplifies the qualities of a great leader, mentor, and role model. After attending Adelphi University, Dottie began her real estate career in 1978 working as a broker for Merrill Lynch on Long Island. In 1989, Merrill Lynch sold their real estate division to Prudential, where Dottie stayed on as one of their leading brokers. With the change in ownership, Dottie was convinced she could run the company herself, so in 1990 she borrowed $17 million dollars from Prudential to purchase Prudential Long Island Realty. Despite being told she would never succeed, she turned the company into the powerhouse brokerage on Long Island and then in the Hamptons. Ready to conquer the Manhattan market, in 2003, Herman and her business partner Howard Lorber purchased Douglas Elliman, Manhattan's largest and most prestigious brokerage firm. Since then, Douglas Elliman has become the largest and fastest-growing real estate residential brokerage in New York and Dottie the most successful woman in real estate.
news and upcoming events
DOTTIE HERMAN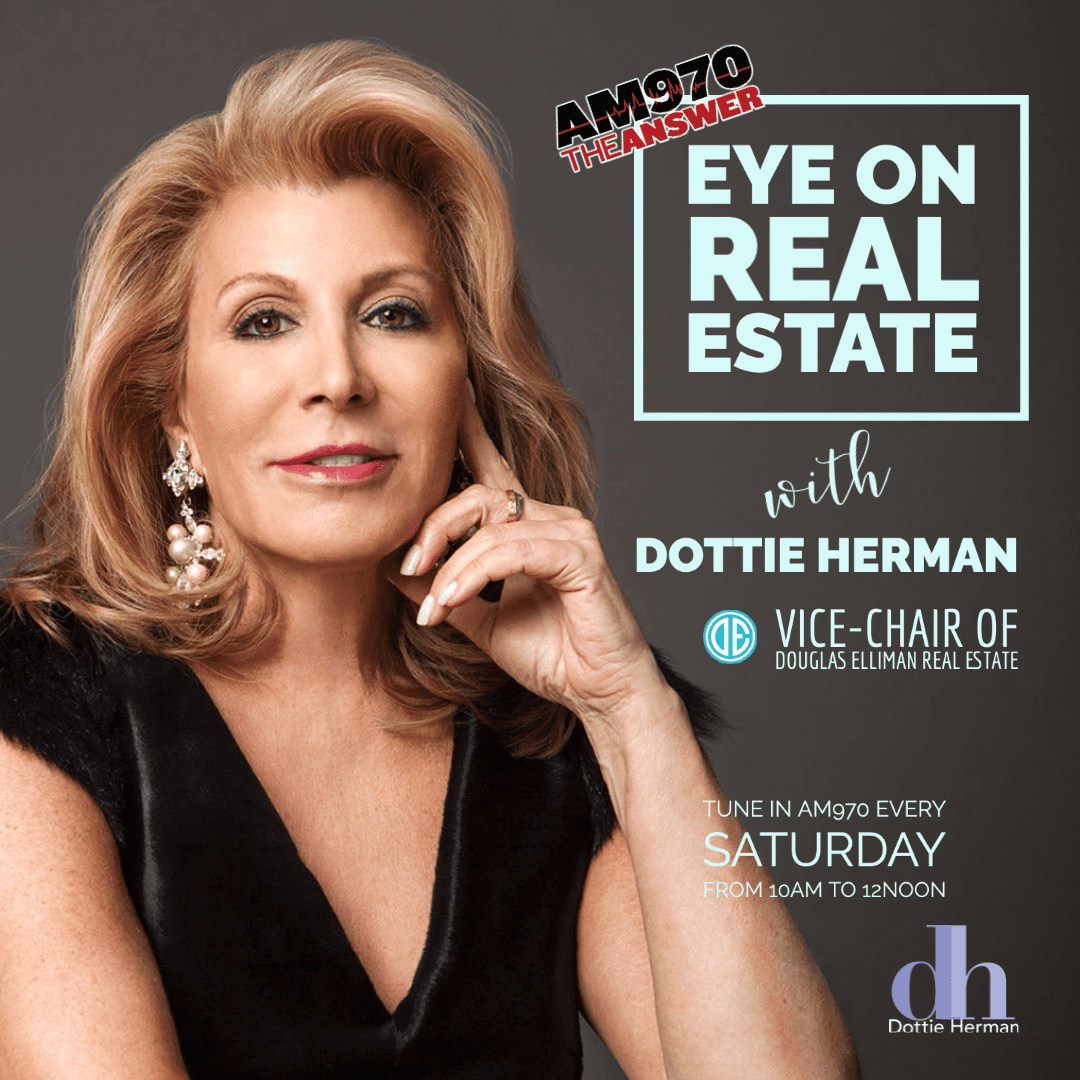 Eye on Real Estate with Dottie Herman
Vice-Chair Douglas Elliman Real Estate
Tune in AM970 every Saturday from 10AM to 12Noon
From the latest real estate market trends to mortgage news, to the answers to all your real estate questions, you'll be in the know with the help from our experts.
Call the show at 866-970-9622
Podcasts are available in iTunes.
LATEST MEDIA
DOTTIE HERMAN
Subscribe to Dottie's Newsletter
"SUCCESS IS FAILURE TURNED INSIDE OUT"