For the third straight month in a row, pending U.S. home sales have plunged, the National Association of Realtors (NAR) recently reported.  At the end of August, three out of four major regions experienced month-over-month declines in real estate transactions, with only the West seeing a slight gain. Year-over-year, all four regions indicated double-digit decreases.
"The direction of mortgage rates—upward or downward—is the prime mover for home buying, and decade-high rates have deeply cut into contract signings," said NAR Chief Economist Lawrence Yun in a statement. "If mortgage rates moderate and the economy continues adding jobs, then home buying should also stabilize."
NAR expects existing home sales to fall 15.2 percent in 2022, to 5.19 million units, while new home sales are projected to decline by 20.9 percent. In 2023, Yun foresees a slower price appreciation and corresponding increases in sales as the year progresses. "Next year, the annual median home price is expected to rise by only 1.2%," Yun added. "Home sales will pick up in the second half of 2023, but will be down by 7.1% overall."
Dottie Herman, vice chair of Douglas Elliman, one of the largest real estate firms in the United States, is still hesitant to label the current situation a recession.
"Obviously, everyone is experiencing a cooling of the market compared to 2021, but that's a bad comparison," she told The Epoch Times.  "Frankly, anything is going to sound horrible after last year, because that was not a normal year. You really have to look at the pre-pandemic numbers."
Herman explained that August is traditionally a "dead month" for real estate, due to summer vacations. Typically, the fall market begins to experience a pickup around the end of September and early October.
With current rates teetering in the mid-6 percent range, many experts like Herman believe the seller's market will continue in the near future. She remains cautious about using the word "recession."
"The difference between today and 2008 is that today we still have very little inventory" she added. "People who bought homes in the last couple of years are not going to move now and pay higher interest rates."
While acknowledging that rising interest rates are slowing down home sales, Herman noted they are still well below the national historical average of 7.5 percent. "It's really not a fair comparison because if you go back to when the pandemic started, you saw interest rates as low as 2.5 percent—something we have never seen before," she said. "I remember paying 15 percent interest on my first house and taking an ARM (adjustable rate mortgage) on that."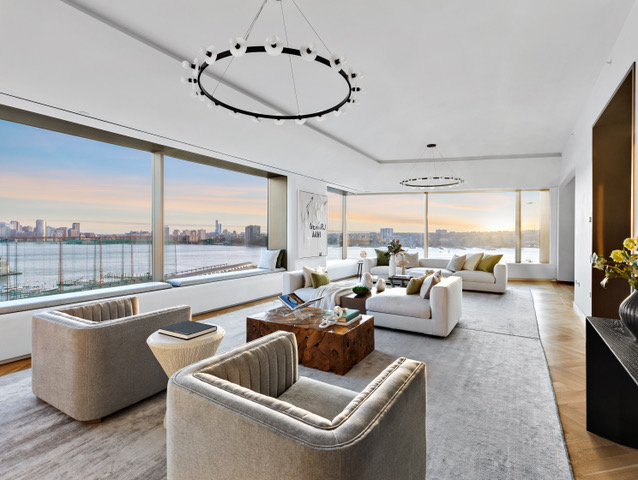 Ernest Jones, president of the National Association of Mortgage Bankers and a mortgage broker with Lend Smart Mortgage based in Minneapolis, believes ARMs could be attractive to some buyers. "With ARMs, there's always some degree of the unknown and most people who opt for them like to get out of them within a certain period of time," he told The Epoch Times. "Right now it could be challenging as we may not know what the market is going to do."
Current interest rates are at or around 6.5 percent, but Jones explained that they could go higher depending on a potential homebuyer's credit score and debt-to-income ratio. In most cases, he said, lenders look for a credit score of at least 700, along with a significant down payment, typically about 20 percent.
"I also think there's a number of factors affecting the consumer thought process today when considering the purchase of a home," Jones said.  "It's probably the biggest decision of their lives and many people may be delaying making that jump right now until they get a better idea of what's going to happen in the market."
According to NAR, home sales in the Northeast decreased 19 percent, while sales in the Midwest dropped 21 percent from Aug. 2021. In the Southern region home sales plummeted by 24.2 percent from a year ago and the West had the largest year-over-year decline of 31 percent.
"Home prices are the least affordable in the West and, consequently, the region suffered deeper annual declines in contract signings due to rising interest rates when compared to other areas of the country," Yun added.
While many economists forecast a recession for 2023, Herman admits that no one can make completely accurate predictions at this point. "I don't see prices dropping significantly, and I think builders are holding back right now as well," she said. "I do think there will be more room for negotiation, especially as we get into the winter months, when things traditionally slow down."
Meanwhile, she indicated, the rental market is "off the wall" in many areas of the country, especially as first-time potential homebuyers are either priced out of the market or left with too little inventory from which to choose.
Yun predicts the economy will continue to be sluggish through the end of 2022, with interest rates possibly hitting 7 percent in the coming months. "Only when inflation calms down will we see mortgage rates begin to steady," he said.